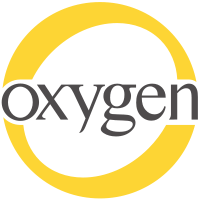 Oxygen is an American general entertainment cable television channel owned by NBCUniversal. In 2000, Oxygen was launched, and ever since house the main shows of the Bad Girls Club universe, such as:
Relationship with Bad Girls Club
Season 5 Filming Issues
Oxygen first had trouble relationship with the BGC franchise around 2010 filming for Season 5: Miami. Morgan being pushed out by production, Kristen being drugged on camera and fighting Lea. Christina backlash of drunk rant saying the "n" word on camera making racist slurs, caused BGC 5 and herself inlcude in 2011, a year after premiering to be block from ever airing or to be cast for bgc spin-offs. After airing in 2010, by 2011 Oxygen producers had trouble relationships with majority of the cast members from Season 5 including Brandi,Morgan,Lea,Erica and Danielle & Cat. This result in them to not ever be on any BGC sign-offs unlike the seasons before or after them who appeared in spinoffs shows like Love Games or All Star Battle. Kristen,Ashley and Kayleigh were on good terms with oxygen but refused to go back for any further shows as they moved on to another things. Season 5 is memorable part of the BGC franchise but the season with the most secrets and scandals.
2014, after Season 11: Miami aired and all the backlash, promotions for the show pulled out after the amount of jumping taken place in 2013 filming of BGC:11. Oxygen came to a serious point where they needed to rebrand the network to save it from dying after ratings from other shows including BGC were declining.