Baddies South (Season 2)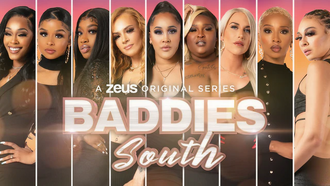 Season Information
2
Various cities in Southern United States
June 12, 2022
2
Cast
Season Chronology
Baddies ATL (Season 1)
The second season (also titled Baddies South) of Zeus Network's reality television series Baddies is slated to for a premiere in 2022.
The season continues the focus on self-proclaimed "baddies" together; however, the season is not set in Atlanta, Georgia, but presumably across various cities across Southern United States. The trailer for the season was released on May 16, 2022, a year after the premiere of the first season. Unlike the Oxygen series and the first season of Baddies, this season features girls from other reality TV series such as Zeus Network's One Mo' Chance and Blue Girls Club, an OnlyFans reality series influenced by Bad Girls Club.
Natalie Nunn is the only bad girls that return as a main cast member for the second season, after Tanisha Thomas, Judi Jackson, Christina Salgado, Sarah Oliver, Janelle Shanks, Seven Craft, and Sidney Starr depart from the show. However, Christina, Sarah, and Sidney return as guest stars in the season. This season features three new bad girls from the Oxygen series, two girls from One Mo' Chance, one girl from Blue Girls Club, and Instagram model, Anne Moore.
Cast
Guest