Near the beginning of the reunion, Falen and Meghan got into a fight.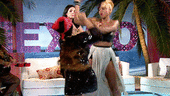 Nearly a few minutes after Erika came out, Erika got on top of the couch, and beat up Julie.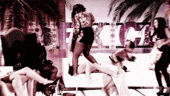 Towards the end, Meghan grabbed a big jug of cranberry juice, spilled it on top of Julie, Julie slipped and Meghan beat her up.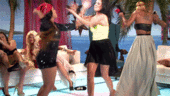 Right after they were done, Andrea pulled out mustard, and also squirted on Julie, Andrea pulled her down, and Julie got beat up for the 3rd time.